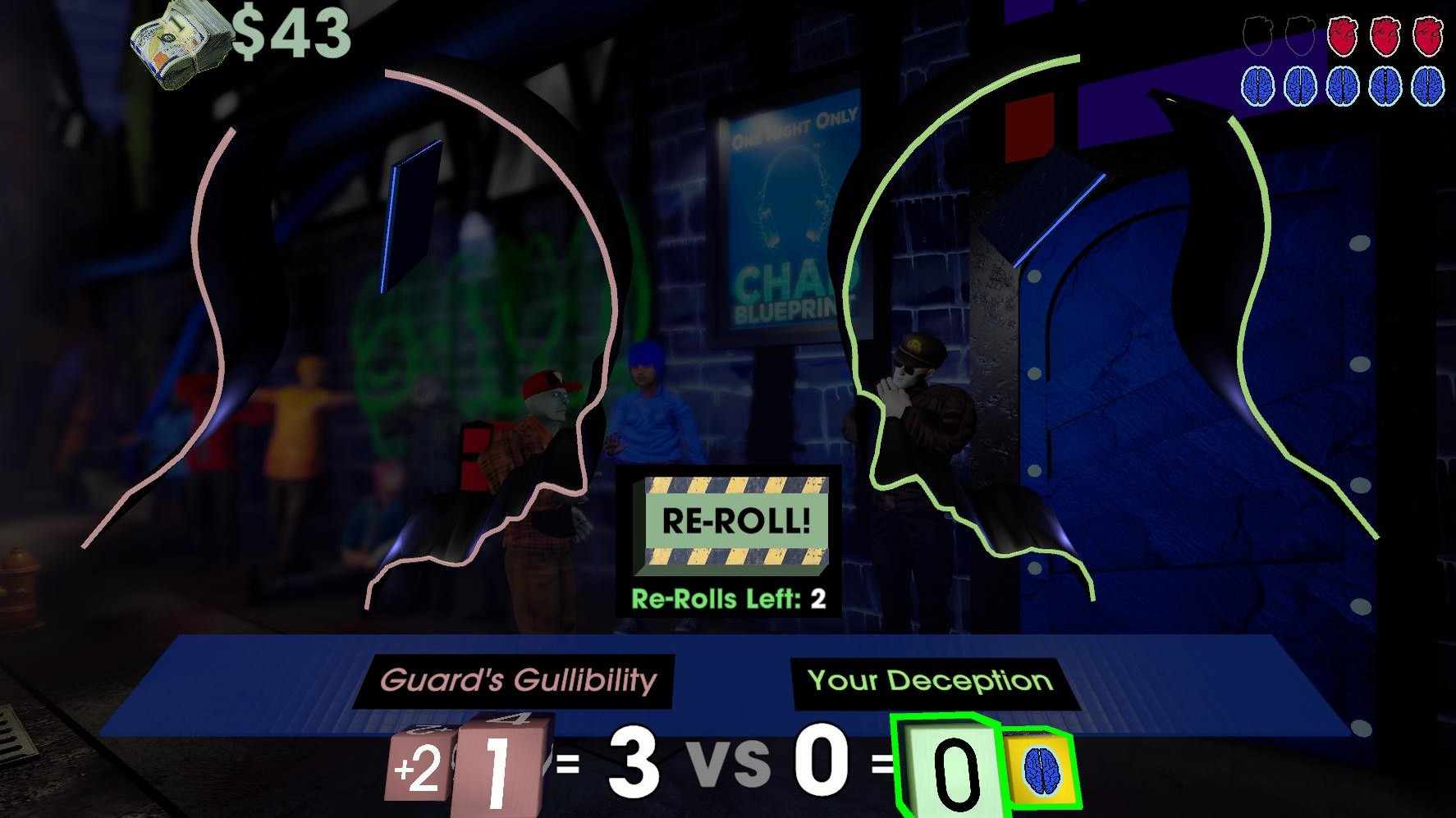 Held ahead of the Ahead of the GDCAs at GDC, the IGF (Independent Games Festival) aims to encourage innovation in game development and to recognize independent game developers advancing the medium, and this year's awards were no different.
For a slightly new approach to how we share those winners with Game Developer readers, we wanted to spotlight interesting stories and techniques from the development of this year's roster.
Every year, Game Developer sits down with the finalists for the IGF ahead of GDC to explore the themes, design decisions, and tools behind each entry, and we'll be sharing a bit from each winners's interview below to celebrate their wins!
Find the full list of IGF 2023 winners below:
Nuovo Award: Betrayal at Club Low (Cosmo D Studios)
Greg Heffernan on creating the skill and dice system behind the game: "I wanted the skill system to be a fun way of navigating challenges in an urban environment that were non-violent, but still had stakes and drama. All the skills in the game can be applied to a wide variety of narrative situations, so I led with the situations and decided which skills seemed to work best with each challenge."
"Also, I was attracted to the idea that, even if you failed, you'd earn something positive, usually money, along with something negative you'd have to face later. "Failing forward" in this way keeps the frustration low, because you never lose the money, and the negative consequences can be faced when you're ready. I wanted tension to simmer without veering into outright frustration. Balancing this was tricky, and playtesting was crucial." [Read More]
Seumas McNally Grand Prize: Betrayal at Club Low (Cosmo D Studios)
Greg Heffernan on capturing the creative chaos of playing a tabletop game: "By leading with the scenario (infiltration) and the seven skills (Cooking, Deception, Music, Observation, Physique, Wisdom, and Wit), I was laying out a clear goal and seven narrative angles to help solve it. Many of the choices players make in the game are abstract, which gave me a lot of creative leeway to come up with all kinds of activities for the player to do. For example, if one choice was that you could 'convince the guard you're a chef,' the actual conversation doesn't take place in the game—only in the player's imagination. This format was consistent throughout the game, and any actual dialog that was there was used as an accent." [Read More]
Excellence in Narrative: Immortality (Half Mermaid Productions)
Sam Barlow on creating surprises for players in non-linear play: "I was always delighted in testing when it would put together a match cut/dissolve that was aesthetically really neat and retained some flow of action. Something that felt like 'Surely that was scripted?!'"
"I think overall though, just the rush you get, the velocity you can achieve as you kinda free-associate through the story. I think that was the think that I loved the most, it's just such a fun toy. In the way that just mucking about with Mario in a Nintendo game is joyful in its own way, here, we managed to do that with the idea of cutting [film]." [Read More]
Audience Award: Potionomics (Voracious Games)
Voracious Games co-founder Aryo Jati Darmawan on the insporation behind Potionomics' systemic design: "The way that almost every system in Potionomics is designed is first discovering what the thematic concept of the mechanic is. For example, If you are a potion seller looking to outfit a hero to go off an adventure, the mechanics could focus on the potions that would be needed on the adventure, how much one could drink at any given time, and what could happen if different potions interacted in the stomach?"
"We approached things the same way with potion selling. What would someone say to try to get them to buy a potion? How does someone learn how to talk to customers better? I wanted to imitate conversation as much as I could. I feel that the best designs are always the ones where the decision-making matrix mirrors what real life example you are trying to depict." [Read More]
Excellence in Visual Art: RPG Time: The Legend of Wright (DeskWorks)
Developer Tom Fuji on the game's child-like art: "Because the game team consisted mostly of level designers, we were limited in creating graphics, but we realized we could at least make elementary school kid-level doodles and simple crafts. Once we got the hang of it, making handmade graphics took no time, which allowed us to implement a wealth of ideas into the game, and we consider that to be one of our strengths." [Read More]
Best Student Game: Slider (Daniel Carr)
Daniel Carr on the team's approach to puzzle design: "Imagining is the first step where you come up with mechanics that an area might implement. For Slider, this usually came in how we could put a twist on an 8-puzzle. This could be rotating tiles, extending the grid to be a 2x2x2, having a larger, 1×2 tile, or in the case of the factory, forcing tile movements with conveyors."
"Next, we explore how the mechanic could interact with existing systems in the game. With the tile conveyors, we can ask questions like "Can you turn them on or off?", "What happens if the row is jammed?", "Can you chain the moves together? In a loop?" "
"Afterwards, we pick one of the mechanics and frame it into a puzzle in the game's context. A few examples might be forming together a river so a fish can reach a waterfall, delivering a message across an ocean in a limited timeframe, or powering up a massive crystal with a cycle of infinite moves.
Don't forget the secret fourth step too —playtesting!" [Read More]
Excellence in Design: The Case of the Golden Idol
Color Gray Games game designer Andrejs Klavins on coming up with the concept for The Case of the Golden Idol: "We felt that there were still unanswered problems in the point-and-click detective genre that had yet to be solved in a satisfying way. We wondered why there were so few successors to the Return of Obra Dinn, a boundary-pushing title that laid the foundations of a great framework on how to feel like a detective."
"We identified three main issues; gameplay flow, disjointed narrative, and the communication of insights when the player is solving mysteries. After this, we prototyped a few versions of our own on how to deliver that experience until one of them stuck. This would become The Case of the Golden Idol." [Read More]
Excellence in Audio: The Forest Quartet
Creator Mads Vadsholt on the marrage of narrative theme and jazz music: "A thing that really tied everything together, musically, was the addition of 'ambient jazz.' Originally, I thought there should be jazz songs playing everywhere in the forest, but that didn't work at all. However, there were parts of the game where all the bad stuff goes away and the forest comes back to life and it seemed like there should be music there once things are restored. During our final recording session, I asked the musicians to improvise on a specific musical scale, but leave a lot of empty space between the notes. It worked super well in the game!" [Read More]