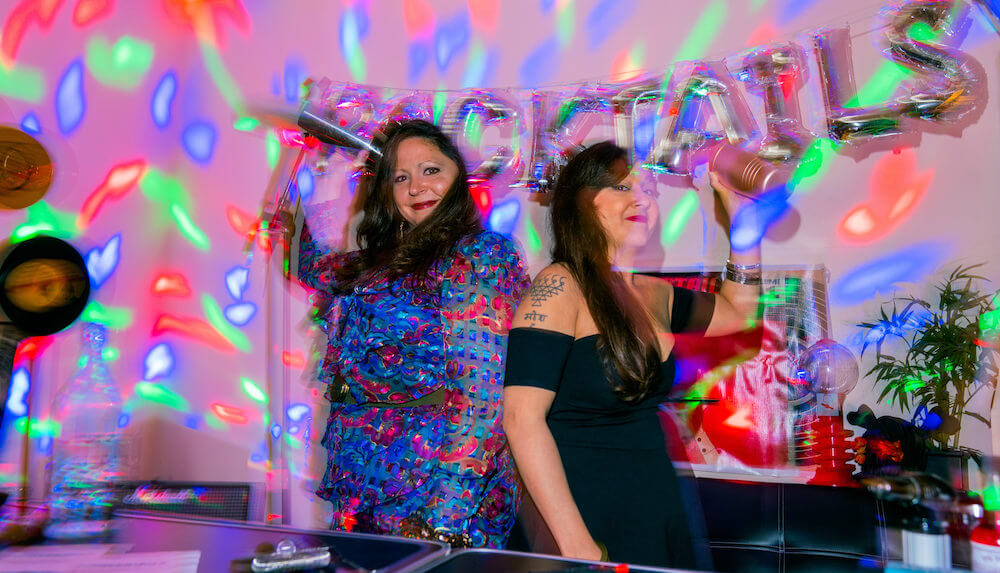 After working together at a fast-paced bar creating cocktails inspired by musicians, MayaLou Banatwala and Kristen Kreft realized they could turn their passion into a business.
Rooted in Cincinnati where jazz, blues and soul meld together, this duo – who are also the front women of their own rock bands – wanted to toast the city's rich music culture with craft cocktails and unique events, so they launched American Rocktails to do just that.
As they continue to amp up their business, MayaLou and Kristen know that if they're not pushing their own dreams forward, they're making it a reality for someone else, so why not go after it?
Their advice to other aspiring entrepreneurs? "Take the chance and believe in yourself."
See the American Rocktails story as part of GoDaddy's Icons of Cincinnati series, streaming now on YouTube.
About GoDaddy Icons
Icons is GoDaddy's Customer Storytelling video series that goes city-to-city following Everyday Entrepreneurs as they fulfill their dreams and share the professional lessons they've learned along the way.
About GoDaddy
GoDaddy is empowering everyday entrepreneurs around the world by providing all of the help and tools to succeed online. GoDaddy is the place people come to name their idea, build a professional website, attract customers, sell their products and services, and manage their work. Our mission is to give our customers the tools, insights and the people to transform their ideas and personal initiative into success. To learn more about the company, visit www.GoDaddy.com