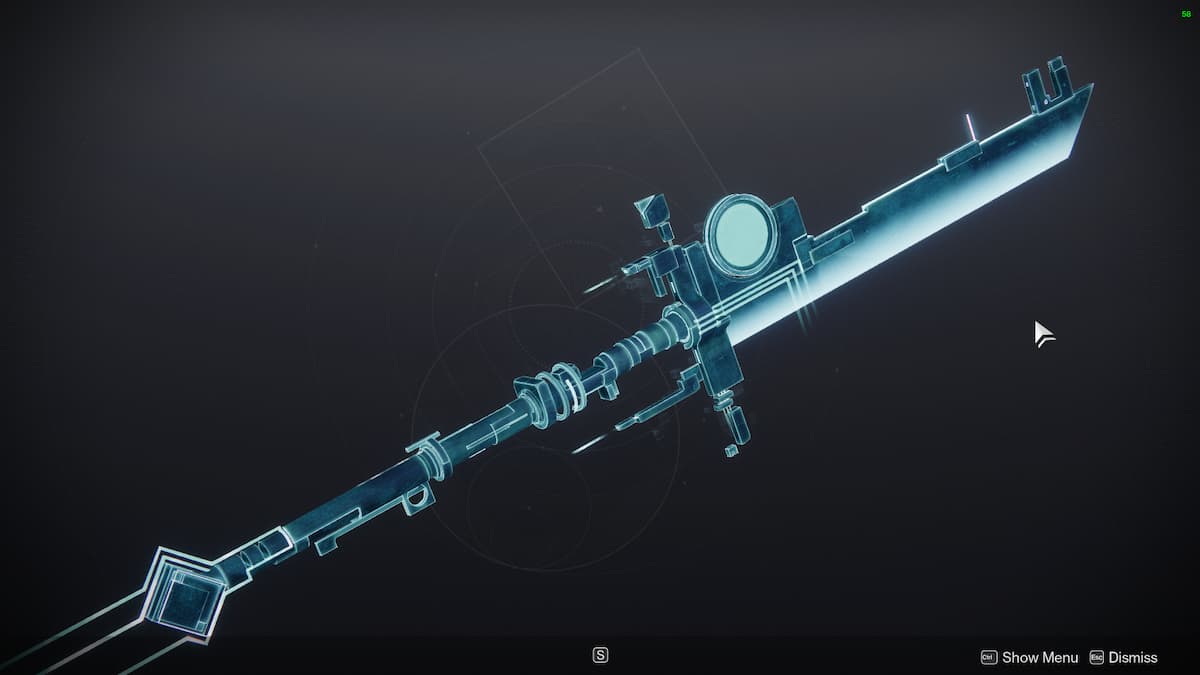 How to find the Node.Ovrd.Avalon Vexcalibur Exotic mission
It's only week two of Destiny 2: Lightfall and already Bungie is adding more and more content with the expansion. As part of the Season of Defiance, players can now embark on a hidden Exotic mission to find the (very cool) Glaive, Vexcalibur. There's plenty of lore and some secrets hidden within this quest, but it's not the easiest or most obvious to find to begin with.
Head to the EDZ using the Gulch landing spot. You can do this solo or with friends, it doesn't make much difference. If nobody in the area has found all of them already, you will need to seek out six little glowing Vex nodes to jump through to obtain a keycode. This keycode will open up a cave. The locations of the Vex nodes are:
By the billboard at the back of the loading zone
Next to some trees on the right
In the middle of the landing area where the public event usually takes place
On the hill on the right side of the spawn
Next to the Lost Sector entrance floating in the air underneath the road
On the hill above a yellow box
They're not hard to miss, they glow brightly and emit a Vex-like noise as you get closer to them. Collecting all of these will give you the cave's access code. From the tunnel, you'll want to travel up the road, keep left, and look in a corner for a newly opened cave entrance. Head in here and drop down, and you'll see a friendly Harpy. This is pretty important to the Exotic mission's lore. Fans of Destiny will probably know what's about to be signified within. You can start the quest from a marker in here, and from now on it'll also appear on your EDZ overworld map for easy return.
How to complete the Node.Ovrd.Avalon Vexcalibur Exotic mission
There are a few puzzles in here and a bit of a tricky time finding the right path, to begin with. This mission isn't matchmade, so if you don't want to do it solo you'll have to either search for a fire team online or link up with some friends. There are three main sections that are connected by a series of Vex networks and stunning environments. To begin with, there's a code consisting of shapes that you'll have to shoot on a pylon in the correct order whilst the Vex try to attack you. Once all of these codes have been successfully entered, a new pathway will open up with more enemies. Kill them all, progress through, and you'll soon come to a circular room with a conflux in the middle.
Kill enemies to gather purple motes which need to be dunked at the central conflux to open a "safe" pit below. This pit isn't actually all that safe, but your fire team won't wipe in here. In the left corner of the screen, it should tell you how many motes to collect and dunk to open the safe area. After two rounds of doing this a boss will spawn, put enough damage into them and they'll disappear for another round of mote collecting. This can get a bit chaotic, so try to manage the enemies and get rid of as many as possible whilst collecting the motes. The boss will then come out again and can be defeated here allowing you to traverse to the next section of the Exotic mission.
The final part of the mission is a fight against a reimagined Brakion from the Pyramidion strike which was on IO but was then sunset. Asher Mir guides you throughout the Exotic mission so it's very fitting that Brakion, his old nemesis, is the main boss for this mission. There are a few phases to this fight, some of which will require inputting codes to break an immunity shield he puts up. These function in the same way as the opening section, consisting of shapes that must be entered in the right order to progress. They are sunken into triangles on the ground and quite difficult to find if you don't know where to look.
The final phase of the fight sees Brakion lose his head and run around frantically. That's not a turn of phrase, just like in the old Pyramidion strike, his head actually does fall off. Kill him to finish the quest, and Asher Mir will direct you to the corner of the arena to pull the aptly named Vexcalibur out of some Vex stone.
What is Vexcalibur?
Vexcalibur is an Exotic Glaive with three achievable catalysts and seven secret intrinsic perks to find, although only one is available for now and requires a separate quest. The Glaive has a shield that can be used to deflect incoming damage which then charges a Void over shield. Getting melee kills will recharge this over shield each time, and extend its timer. It, therefore, has the capability to have an infinite Void over shield, which could prove hugely useful in end-game and difficult content in Destiny 2.
Destiny 2: Lightfall is out now on Xbox, PlayStation, and PC.