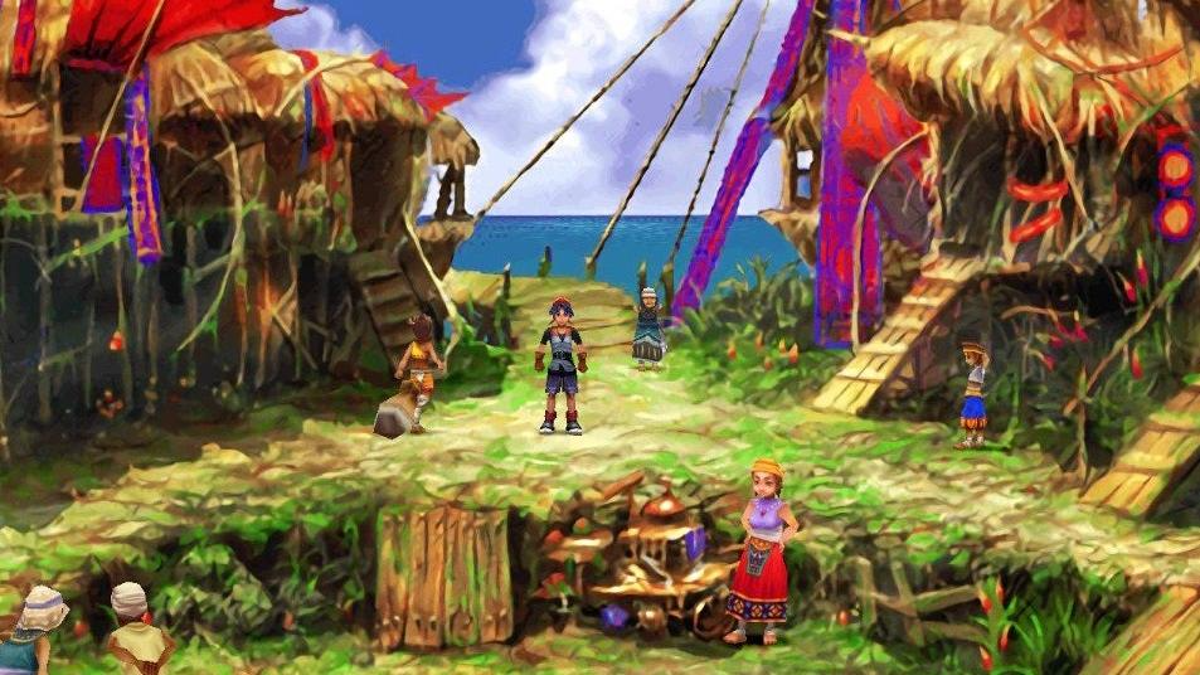 It was almost a year ago that Square Enix released Chrono Cross: The Radical Dreamers Edition, a "remastered" version of the 1999 classic on the PC, Xbox One, PS4 and Switch that, as good as the original game was, was also a very bad port.
Here, among other things, are some of the complaints we had last April when first playing the game on an OLED Switch:
Elaborate, pre-rendered backgrounds now look blurry and smeared
3D character models, rendered in higher res, stick out like a sore thumb in the new environments
Combat often stutters and feels unresponsive
There aren't save states (but there is auto-saving in the overworld)
There's no option to swap graphical styles on the fly
FMVs haven't always been upscaled cleanly
The HD fonts are clear but look out of place
See what I mean? A bad port! The game, and fans, deserved better. And better is what they're about to get, with Square Enix promising an update coming later this month that will try and fix some of the version's problems. How many of them they'll fix, and how well they'll fix them is anyone's guess, but addressing them is at least a start.
Hello, everyone.

This is the CHRONO CROSS: THE RADICAL DREAMERS EDITION development team.

Following the launch of the game last year, we're planning to release an update this month.

The update includes a wide range of changes, such as framerate improvements, changes to the growth system for Pip, and fixes for other bugs.

Thank you so much to all of you for your thoughts and feedback on CHRONO CROSS: THE RADICAL DREAMERS EDITION. Have you discovered the secrets that original director Masato Kato added to this remaster?

We hope that you download the update, and that you continue to enjoy playing the game into the future.

Thank you for continuing to support CHRONO CROSS: THE RADICAL DREAMERS EDITION.