Comments by Blizzard Entertainment president Mike Ybarra during a company-wide Q&A session took staffers by surprise today, and left many at the studio further enraged by how Activision Blizzard's recently-shared return-to-office mandate would be implemented for the studio behind World of Warcraft and Overwatch 2.
During the meeting, which was scheduled to discuss the results of an internal employee satisfaction survey, Ybarra and other studio executives took pre-screened questions about a number of topics that recently put the company's internal policies in the public eye.
These topics included questions about its supposed use of "Stack Ranking," the recently internally-shared news that all Blizzard employees would receive a lower percentage of profit-share bonuses for the year of 2022, and the recent announcement that all employees would be required to at least partially return to onsite offices in the coming months.
News that Blizzard employees would only be receiving 58 percent of their profit-sharing bonus came as a particular surprise to developers at the company, especially after an "especially strong" fourth quarter, and following a year where the company managed to ship a wide array of successful games and expansions.
Ybarra's reported responses to employee questions included comments so outrageous, that around 12PM Pacific, Blizzard employees and their friends/family took to Twitter to lambast company leadership.
In these comments, Ybarra allegedly made a bizarre comparison to his and other executives' pay packages to those of rank-and-file employees, appeared to downplay the value of QA and customer service roles at the studio, and defended the company's decision to slash annual profit-sharing bonuses.
Game Developer was able to get in touch with several sources close to Blizzard Entertainment who either attended the meeting or were aware it took place. All requested confidentiality in order to speak freely about the meeting, whose contents the company has not made available to the public.
What did Mike Ybarra say to Blizzard employees?
What surprised developers the most were statements made by Ybarra that might be considered tone-deaf. As mentioned earlier, this Q&A followed a discussion of an internal employee satisfaction survey, and was drawn from pre-screened questions.
A spokesperson for Blizzard confirmed that the Q&A took place, and that comments provided to Game Developer were accurate.
Frustration apparently began to boil as the Q&A went on, particularly during a conflicting back-and-forth discussion of how the company "ranks" worker performance. Ybarra reportedly downplayed comments made by lead software engineer Brian Birmingham, who criticized the company's use of a "stack-ranking" policy that he claimed would force him to punitively rank an employee whose performance he found to be satisfactory.
After reportedly defending the ranking system currently in place, Ybarra began making comments that would truly anger employees. These began with a statement that seemed to imply Blizzard Entertainment executives are equally impacted by the decision to slash the annual profit-sharing bonus.
According to several sources, Ybarra stated something to the effect of: "If you think that executives are making a lot of money and you aren't, you're living in a myth."
In the context of the discussion, Ybarra's statement was technically factual. Blizzard's decision to cut the profit-sharing bonus to 58 percent does apply equally to all employees, executives included.
In a broader context, sources agreed that Ybarra's statement—and particularly the implication that employees are "living in a myth"—doesn't make sense. Test analysts at Blizzard Entertainment's Irvine County headquarters make as low as $22 per hour (about $45,000 per year) according to job posting website Indeed. When cross-referenced with MIT's cost-of-living calculator, that barely meets the standard of a "living wage" in the high-cost region, where the cost of housing can run as high as 158 percent above the national average.
If a lower-paid worker at Blizzard Entertainment doesn't receive that bonus, they have less money to spend on gas, rent, or groceries—let alone luxuries or student loan repayments. Mike Ybarra, who earns a much higher salary and additional compensation as company president, does not face those same concerns.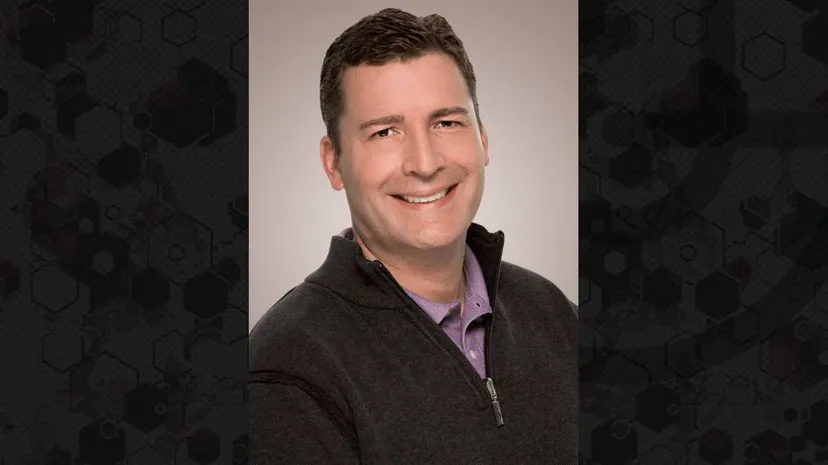 One source speaking to Game Developer said that an internal Slack channel where developers could discuss the Q&A "exploded" in response to this comment. (The Q&A took place over Zoom, where Blizzard management turned off the ability to chat during the call. Employees were apparently only able to respond to Ybarra's answers by using emoji responses).
Blizzard employees were concerned about the slashing of the annual profit bonus partly because of Activision Blizzard's announced plans to require all employees to resume working at in-person offices in at least a hybrid capacity.
Though some workers have remained worried that an end to remote work would increase developers' exposure to COVID-19, others were more concerned about how a return-to-office would lead to increased expenses for those hired as remote-only workers, or those facing longer commutes.
High housing costs and inflation have eaten into the incomes of workers from many fields in the last two years, and employees facing such mandates are grappling with the increased personal costs that come with them.
If a worker was hired as an all-remote employee, they might not live near one of the required offices, and would have to pay to move out of pocket. If they do live nearby, they would have to begin factoring in the cost and time of commuting into their lives. Activision Blizzard's return-to-office policy does not appear to contain any corresponding pay bonuses to blunt these new costs.
According to our sources, Ybarra responded to a question that argued this return-to-office policy would cause the company to lose talent at an inopportune time. The questioner asked what leadership intended to do to prevent such departures.
Ybarra reportedly did not provide any clear action plans to retain talent, though it was apparently shared elsewhere that Blizzard would open offices in new (unnamed) locations to act as central hubs.
He did however, reportedly say the following: "At the end of the day we want people to be happy, and if decisions about about being happy don't align with where we're going, and you won't be happy, then you'll have to do what will make [you] happy."
Sources we spoke with independently said they interpreted that comment as suggesting that employees who do not like the return-to-office policy should leave. Activision Blizzard's spokesperson confirmed the accuracy of the comment, only adding that Ybarra stated the company would "listen to the team's feedback" and balance it with "what's best for the business and serving players long-term."
Concerns over the personal financial impact of Activision Blizzard's return-to-office policy were especially high among those paid the lowest at the company—particularly those in the quality assurance or customer service departments.
Sources weren't fully able to describe how the line of conversation pivoted to these two fields, but in that discussion Ybarra reportedly said something to the effect of "some of our disciplines are not long-term disciplines," in reference to those departments.
Activision Blizzard's spokesperson confirmed Ybarra made that comment. According to them, those disciplines are considered "not long-term disciplines" because the company "wants people to grow and take on expanded responsibility and opportunity." They said that Activision Blizzard has "many programs" to support that growth.
That's still a rather surprising sentiment to hear from a company leader in 2023. Our sources agreed that this was meant to imply that the company does not value quality assurance or customer service as fields where employees could establish long-lasting careers and earn benefits packages equivalent to fields like game design, programming, art, or audio.
From our source's accounts, this comment cratered morale. Quality assurance workers across the video game industry have spent the last decade pushing for better working conditions and arguing that the field deserves recognition on its own, and that it shouldn't just be treated as a stepping stone for more "prestigious" roles.
Ybarra reportedly classifying those disciplines as "not long-term disciplines" seems to justify the decision to pay workers in those fields at relatively lower rates.
In total, Ybarra's comments seem to have come off like the defensive barrage of a corporate leader only concerned with the bottom line. There appeared to be little interest in validating workers' concerns or working together to find solutions. The general tone of what Ybarra reportedly said could be described at best as stubborn, or at worst antagonistic.
What's different about this meeting?
Ever since the State of California filed a lawsuit against Activision Blizzard for allegedly fostering a culture of sexual harassment and discrimination (with anecdotes directly implicating Blizzard Entertainment), employees across the publishing group have weathered two years of bad news and ill-met policies. At certain points, they chose to respond to management's decisions by walking off the job or in some cases, unionizing.
One source speaking to Game Developer wanted to stress that today's Q&A with management was the most demoralizing one they'd witnessed since J. Allen Brack's made his final internal comments before he departed the company in 2021.
The combined comments made during the Q&A painted a picture of management that stunned this source. According to them, Blizzard employees who weathered the last two years did so with the belief that the Blizzard Entertainment of today is not the one described in the lawsuit filed by the State of California. They described a sense that many unpopular decisions seen by the public were being made by Activision Blizzard, above Mike Ybarra and other company leaders.
Today's Q&A has challenged that belief. They said that hearing the words coming out of Ybarra's mouth made it seem like the unpopular policies and refusal to raise pay were driven by Blizzard leadership. "It feels wrong," they said. "Nobody asked for this, no one knows where this came from."
"This is not the Blizzard we've worked at for the last year-and-a-half."
Our source does not seem to be alone in this belief. The surprise outburst of social media posts from current and former Blizzard employees today is a very unusual sight. Though plenty have felt confident calling out Activision Blizzard and CEO Bobby Kotick over the last two years, Ybarra and other members of Blizzard leadership have not faced such ire themselves.
It would seem that today's meeting could be a turning point for workers at the studio—but what actions they take next remain uncertain at this time.
Given the outburst of anger, one wonders if Blizzard and Ybarra have any second thoughts about how today's Q&A with. According to Activision Blizzard's spokesperson, "Blizzard stands by each of these statements and we're proud of Mike's leadership in tough moments."