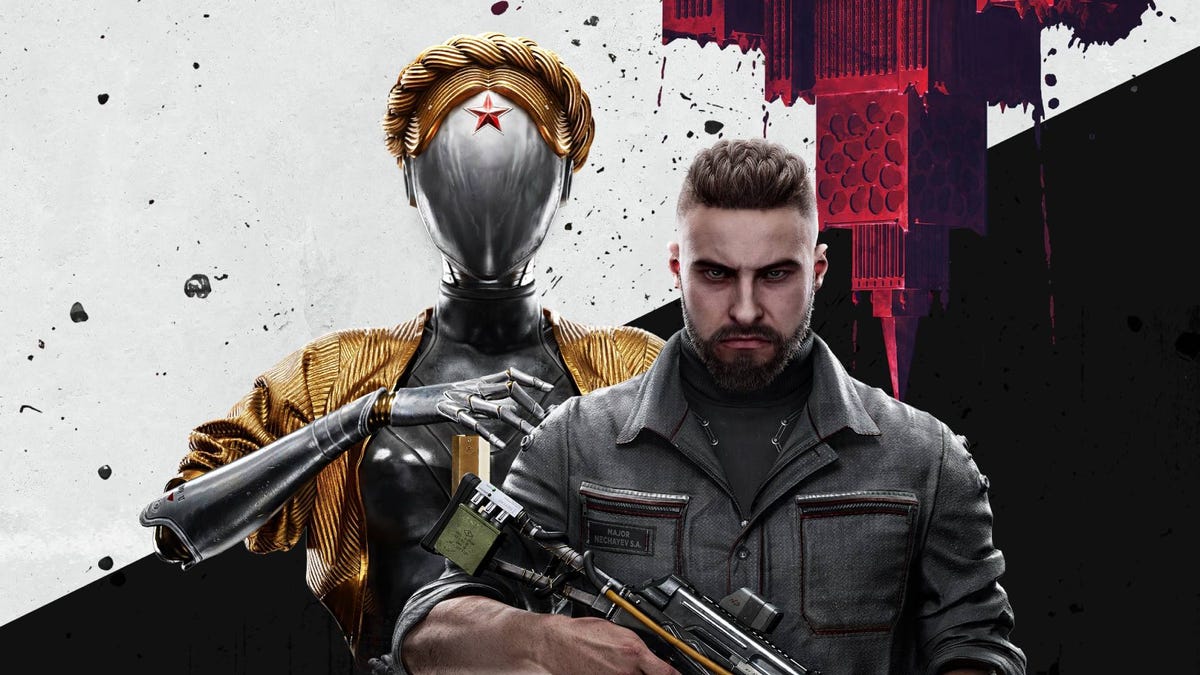 The composer for Doom and Wolfenstein II recently announced that he would be donating the fee from his work on Atomic Heart to the Ukraine Crisis Appeal of the Australian Red Cross. This decision comes weeks after the studio Mundfish was embroiled in controversy over its connections to Russia.
Yesterday, Mick Gordon posted the following image to his Twitter account:
On February 24, 2022, I, like the rest of the world, was horrified as Putin's armies escalated the war in Ukraine with a brutal and unjustifiable invasion, causing immense suffering for the Ukrainian people. The tragedy of this conflict cannot be overstated, with countless innocent lives already lost and the country deeply impacted by violence and instability. This invasion was not a decision of the Russian people but rather an authoritarian regime that disregards human rights and dignity. The world must continue to demand an end to this aggression and stand in solidarity with the Ukrainian people.
Gordon went on to explain that he had joined the Atomic Heart team because of his love of Soviet-era synthesizers. He stressed that he had a wonderful time with Mundfish, and that he was looking forward to the release of Atomic Heart.
"I am proud to donate my fee from the game to the Australian Red Cross' Ukraine Crisis Appeal in support of the people of Ukraine who are heroically defending their country against aggression," Gordon wrote. "I believe it's important to support pro-peace organizations, stand up for what is right and to help those in need, especially during times of crisis. This donation is a way for me to provide practical support to those whose lives have been impacted by the war."
His statements come after the studio had been criticized for its statements on the invasion of Ukraine. While it is headquartered in Cyprus, the company is Russian. Atomic Heart centers a KGB agent as its protagonist, and the story is set in an alternative Soviet Union (Other articles point out that this fictionalized version of the Soviet Union beat Hitler, but um—that did actually happen in real life).
When confronted about questions on its stance on the Russian invasion, the official Mundfish Twitter account stressed that the studio is a "pro-peace organization," and that it didn't comment on politics. The statement was mealy-mouthed, but I get it. The Russian government hasn't been gentle about how it treats anti-war protesters within its borders. But things got ugly when the studio equated antiwar comments with spam and tweeted: "We do not, and will not, condone contributors or spammers with offensive, hateful, discriminatory, violent, or threatening language or content."
Kotaku reached out to Gordon to ask if his contribution was influenced by the public backlash last month, and whether or not Mundfish would be matching his donation in any capacity. He wrote: "The conflict in Ukraine has caused immense suffering and displacement for countless individuals and communities, and I wanted to do my part in providing support and relief to those affected… My donation was an independent decision, and I cannot speak on behalf of the studio or their charitable contributions."
The timing doesn't look great, but what matters is that the Australian Red Cross is getting a donation while the Russian invasion of Ukraine is still ongoing. Kotaku reached out to ask Mundfish if it would be making a similar contribution, but did not receive a response by the time of publication.
"I hope that other individuals and organizations will join in supporting the Ukrainian people during this difficult time," Gordon wrote in his email.