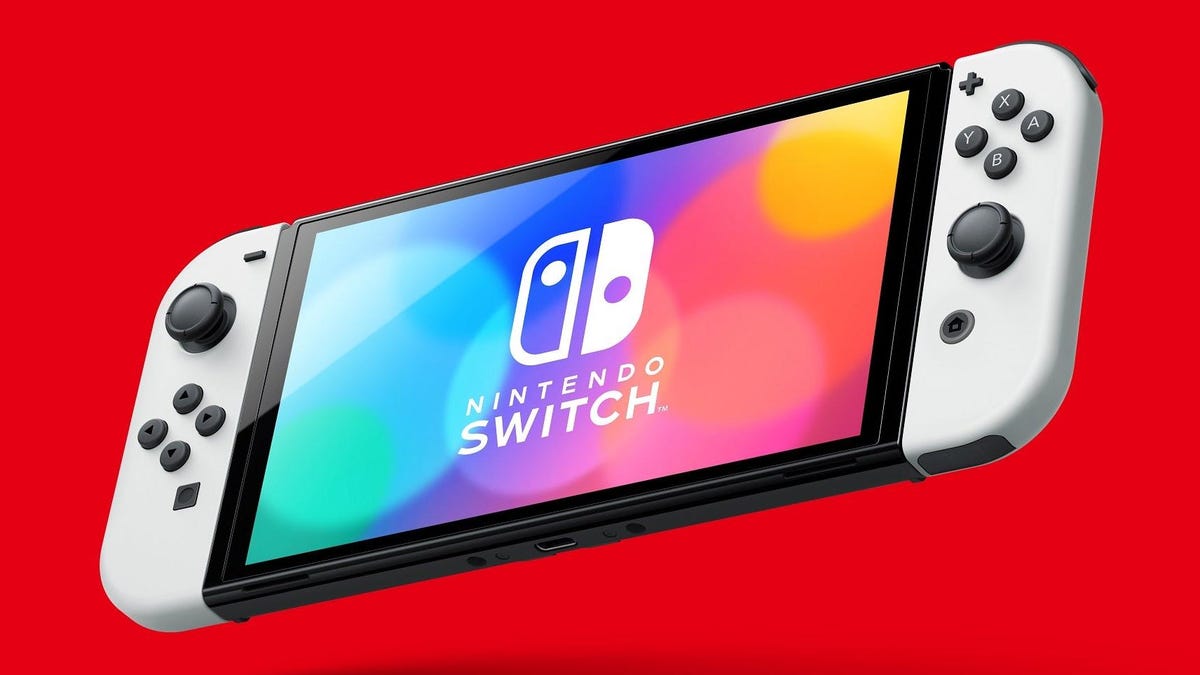 Never count Nintendo out. Or for it to do the most obvious and sensible thing. With the Switch entering its seventh year after becoming the third best selling console ever, you'd think it would be the perfect time for a successor. But there's still no Switch 2 or Switch Pro in sight, and Nintendo is telling investors the console still has new games in development and plenty of room to grow.
After announcing worse than expected sales, Nintendo was asked repeatedly by investors in a Q&A this week if the Switch is dead, and Nintendo repeatedly said it is not. In fact, Nintendo President Shuntaro Furukawa believes the company is in "uncharted territory," and confirmed there are still more games "under development for Nintendo Switch," and "new titles will continue to be proposed going forward." Here's the full excerpt:
Nintendo Switch is coming up on its seventh year of sales in March, and we see this as uncharted territory in the history of our dedicated video game platforms. Under these circumstances it is hard to imagine that hardware sales will continue to grow at the same pace they have to date. However, there are titles under development for Nintendo Switch, and new titles will continue to be proposed going forward. We are seeing both new demand and multiple system demand for the hardware, so we think there is still room for growth in sales. To that end, we want to maintain a high level of engagement with the hardware and create new demand not only by releasing new titles but also by working further to convey the appeal of existing titles.
Following the news that Nintendo would not be attending E3 2023, there was a lot of speculation that the company didn't have many other big games planned for the console after The Legend of Zelda: Tears of the Kingdom in May, and Pikmin 4 in June. In fact, maybe the system was running out of juice altogether, with Nintendo preparing to pivot to a new, more powerful system. But it's clear from its recent investor call that even if sales are slowing, the Switch may have some runway left yet. "We believe that both new titles and evergreen titles can create opportunities for new users to purchase hardware," Furukawa said.
So what could be left? Despite rumored delays, reboots, and the extended wait after it was teased back at E3 2017, Metroid Prime 4 will probably arrive at some point. We are also due for new 2D and 3D Super Mario games. And of course an HD port of The Legend of Zelda: Wind Waker or diorama-style remakes of Oracle of Seasons/Ages. Given the company's deep bench and penchant for surprises, it's not hard to see another Kid Icarus, Star Fox, or another B-tier franchise getting one last hurrah on the console as well.
G/O Media may get a commission
Indeed, some analysts aren't predicting new Nintendo hardware until 2024 at the earliest, while Bloomberg recently reported that the company is actually boosting production of existing Switches to sell even more in the coming year than the last. And don't count on a price cut anytime soon. "As we continue the Nintendo Switch business over the long term, we have tried to preserve the value and prices of both hardware and software as much as possible," Furukawa said this week. "We do not believe that policy needs to be changed at this point."