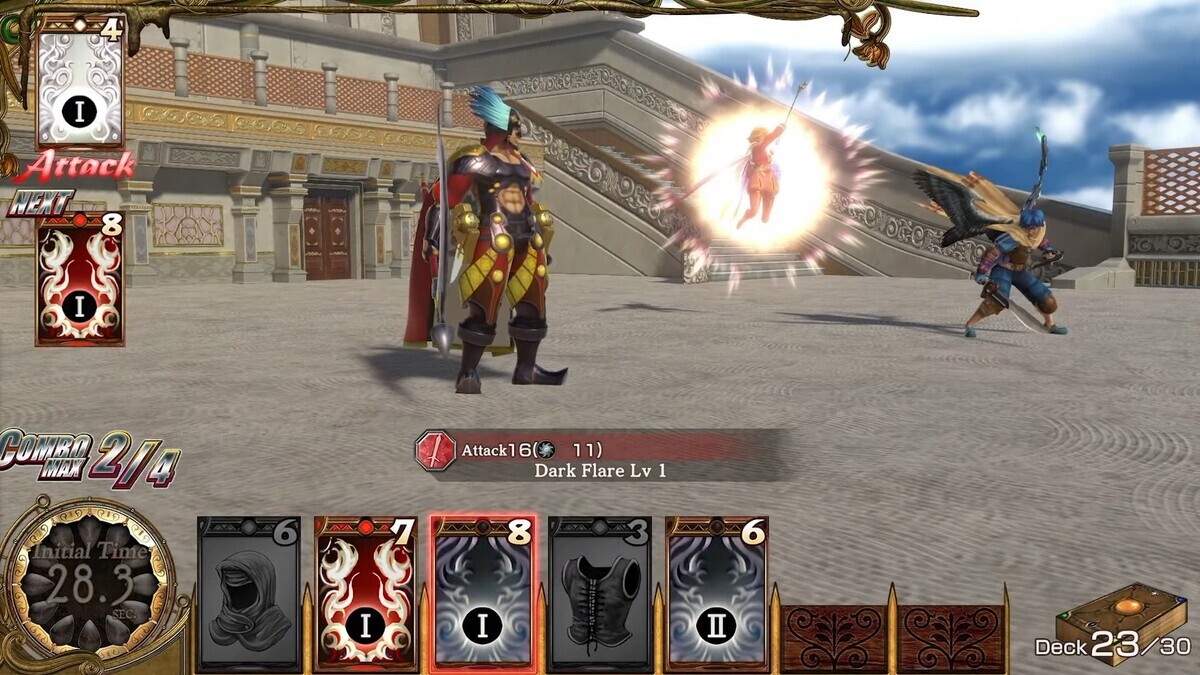 It's time to d-d-d-d-duel
GameCube-era card RPG series Baten Kaitos is getting a re-draw, in the form of Baten Kaitos I & II HD Remaster. Bandai Namco is remastering both the original and its sequel, coming to Nintendo Switch in summer 2023.
The card-centric RPG series follows the story of Kalas, an adventurer seeking revenge for his brother and grandfather. The other entry, Baten Kaitos Origins, or Baten Kaitos 2 in Japan, takes place two decades prior to the first and follows Sagi, a spiriter with connections to both the Guardian Spirits and the Alfard Empire.
These are often talked about as cult classics of the GameCube, with some very interesting mechanics. Namely, they use cards for their battle systems, and the esoteric requirements for getting those cards has certainly made the speedrunning scene for them wild.
Bandai Namco is remastering both in this singular collection, due out this summer. It looks to only be locked in for Nintendo Switch, too. According to a Q+A on the Bandai Namco site, several quality-of-life enhancements are being made alongside the visual upgrades. New features will allow players to turn encounters off, skip cutscenes, and auto-save. No content has been added or deleted for either Baten Kaitos entry, either.
Heart of the cards
This is a wild revival for Bandai Namco to pick up, but this ongoing trend of bringing cult-classics back to life is one I can get on board with. Baten Kaitos I & II was revealed during today's absolutely packed Nintendo Direct, where fellow cult-classic Ghost Trick: Phantom Detective also got a remaster locked in.
With Live A Live and others having their own return to the spotlight, it's been a banner time for old-but-beloved games. Maybe those pipe-dreams of left-field remasters won't seem so out there any more.
For the GameCube card RPG fans, Baten Kaitos will return to deckbuilding on Nintendo Switch later this year.