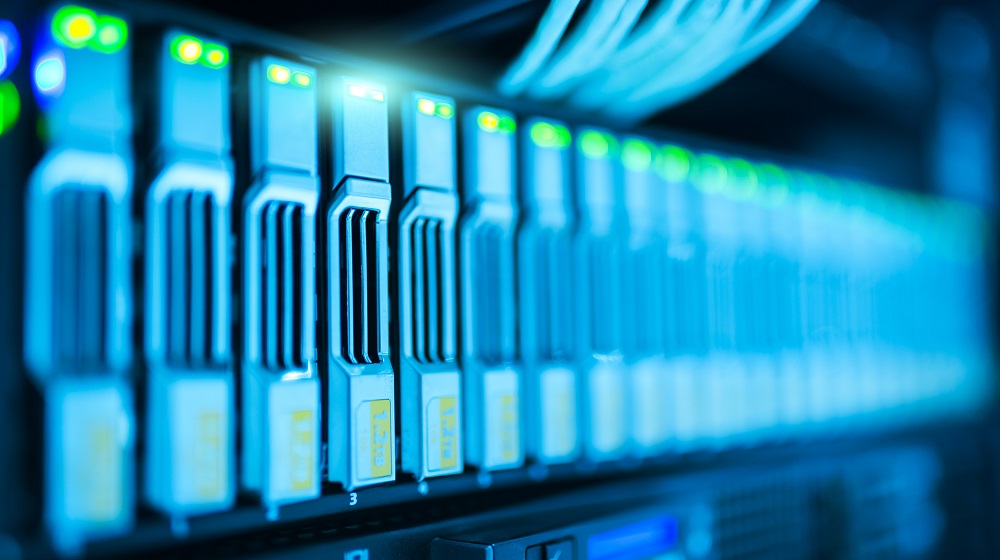 Now, hosting that's faster — and better. 
Web Hosting Plus is for new or growing sites that require greater performance, security and typically see higher traffic. You might be powering sophisticated ecommerce sites or hosting videos. However, you don't want the added complexity of managing a server. Web Hosting Plus is the best of both worlds – the power of a server, but with an easy-to-use control panel that doesn't require a degree in Computer Science to operate.
With plans that grow with you, Web Hosting Plus offers the power to welcome a tidal wave of monthly visitors.
It's ideal for high-traffic sites hosting videos, photos, or podcasts — or ecommerce sites that demand lightning-fast page speeds to optimize user experience and increase sales.
Built to drive the apps you frequently use, Web Hosting Plus comes with the latest versions of PHP and MySQL. These are key requirements for WooCommerce, Magento, Drupal, OpenCart, and multiple WordPress websites.
Unmetered bandwidth ensures that monthly costs won't increase when traffic spikes. As sites get more visitors, you can increase your disk space, RAM, and processing speeds — so users get the performance and experience they expect.
Launch
Enhance
Grow
Expand
Number of Websites
50
100
150
200
Subdomains
100
200
300
Unlimited
Disk Space (SSD)
100 GB
200 GB
300 GB
400 GB
RAM
4 GB
8 GB
16 GB
32 GB
CPU (Core Processor)
2
4
8
16
FTP users
Unlimited
Unlimited
Unlimited
Unlimited
Bandwidth
Unlimited
Unlimited
Unlimited
Unlimited
Input/ Output (I/O)
50,000 kbps
60,000 kbps
70,00 kbps
80,000 kbps
MySQL Databases
Unlimited
Unlimited
Unlimited
Unlimited
MySQL connection limits
200
200
200
200
MSSQL Databases
—

 

—

 

—

 

—

 

Number of Files/Inodes
500,00
1,000,000
1,500,000
2,000,000
cPanel Version
94.0.8
94.0.8
94.0.8
94.0.8
AutoSSL *
✓

 

✓

 

✓

 

✓

 

5 Free Microsoft 365 Starter mailboxes
✓

 

✓

 

✓

 

✓
* AutoSSL is enabled for every domain on the Web Hosting Plus. This issues a DV SS for every domain added to the Web Hosting Plus account.
The backbone of any server is processing power.
With up to four virtually allocated CPU cores, even the most advanced and resource-heavy sites deliver a seamless experience.
All the power and resources, at your fingertips.
Stepping up to Business Hosting gives you the resources to support all your demanding sites and web applications.
Host an unlimited number of websites and databases, and enjoy these business-first features:
Dedicated processing and memory resources
Unrestricted database and file count limit
Super-fast provisioning times
Free, unlimited AutoSSL
New SSL certificates automatically requested and assigned upon expiry
Version support for PHP 7.3, 7.4, 8.0, 8.1 & MySQL 5.7
Quickly install over 150 free popular apps like WordPress and Joomla
The easy-to-use cPanel allows you to harness the robust power of a Virtual Private Server, without the technical know-how.
Automated SSL security & cert renewals.
Free, unlimited AutoSSL means every website on your account will have a valid DV certificate for strong encryption. Forget about add-on costs for additional SSLs or renewing old certs. New SSL certificates are automatically requested and assigned on expiry, ensuring all sites are covered.
Upgrade in a single click.
Upgrading to Web Hosting Plus is simple. One click gets you all the dedicated memory, CPU, and disk space you need.
If you ever outgrow your plan, you can upgrade for more power with a single click.
It's the same cPanel you already know, so you don't need to waste time trying to learn new technologies.
Support from knowledgeable professionals
Our award-winning support team is only a ticket, call, or chat away. Business Hosting customers get the same 24/7 premium support available to every GoDaddy customer.
---
Love wasted time? (Neither do we.)
Fumbling for login credentials, running endless updates, explaining product purchases… No thanks. We built The Hub from GoDaddy Pro to save you an average three hours per month for every client site you maintain.