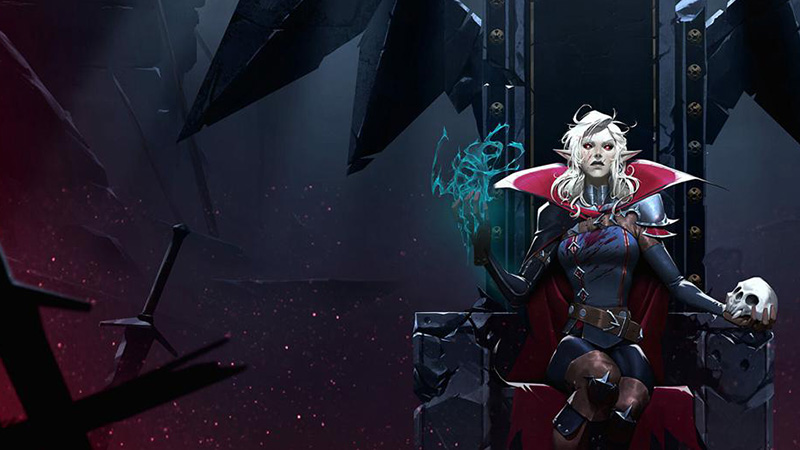 [The GameDiscoverCo game discovery newsletter is written by 'how people find your game' expert & company founder Simon Carless, and is a regular look at how people discover and buy video games in the 2020s.]
Greetings, all, and welcome to the second free GameDiscoverCo newsletter of the week. First up, we're excited to be talking about one of the top Steam launches of 2022 so far in V Rising, with input from its developer Stunlock Studios.
Interview: Stunlock talks V Rising's mega-success
So, last we checked in on Stunlock Studios' V Rising, it had hit 1 million Steam players just a week after its May 17th Early Access release. That's… pretty impressive, right?
There was actually some significant indication that the game would do great up front, even if you hadn't personally heard of it. It was our top-Hyped game on Steam for the week it came out, and #33 (out of 8000+!) in top Steam wishlists for unreleased games. But it outperformed even those lofty expectations.
For reference, here's a GameDiscoverCo Plus-exclusive back end view of the top-ranked Steam games released in May 2022, from a 'how did they convert their Hype?' perspective. The approximate median for 'significant' games is 0.15. And V Rising did six times as well as we 'expected', despite having a big headstart on interest:
So yep, 'big game is big' is not news in itself. But we'd really like to puzzle out how the game got such good pre-launch Hype – and how it converted way above average. So we got a hold of Stunlock's community manager Jeremy Bearson, and worked with him to advance some theories, as follows:
At its (vampire) heart, V Rising is a complex and well-put together genre mashup!
If you lazily glance at the game's thumbnails, you might think V Rising is 'just' a top-down ARPG. But it's way more than that, as explained by GameRant recently when discussing how the game has ended up getting some yummy Valheim comparisons:
"Like Valheim, V Rising presents as a survival game… [and] at the end of a long day of fighting though, players in both Valheim and V Rising must return to their all-important base… For PvP players in V Rising, just like Valheim… [there's even an option that] if a player's base is destroyed by an enemy… their progression has been entirely wiped out."
When I asked Stunlock's Bearson about the game's core hook, joking that: "It's not JUST vampires, right?", he saucily replied:
"Maybe it IS just vampires! I think it's more likely the survival genre itself, and the way the game is built to appeal to a wide range of survival players. All the major mechanical systems are built with each other in mind, and it's easy to find what you like in the game without feeling too imposed by the parts of the game you might be less interested in. It's all one very cohesive experience, not a bunch of different mechanics sewn together."
The point here is that the core game – even at Early Access launch – has excellent base-building survival gameplay, but also multiplayer (co-op and PvP), which really helps word of mouth and streamer reach at launch. Also, you can set up your own server! And it's extremely deep. As always, the game is the thing…
Building a robust pre-release Discord and community was super important
Getting a large community based around your game early is important. When chatting to Stunlock's Bearson about this, he noted: "With a new IP like V Rising, you don't really have an old crowd familiar with your ideas beforehand, so we really wanted to have places for people that take an interest in our game to gather. Before we released it, our Discord server was sitting at around… 14k members? As of right now, I believe we have 62k.
We've been using a bunch of experimental features and announcement channels to try and keep information flowing. There's… a culture that's building around server hosting, server varieties, and different game modes that's building up that we VERY much expected, but probably not to this degree." Absolutely.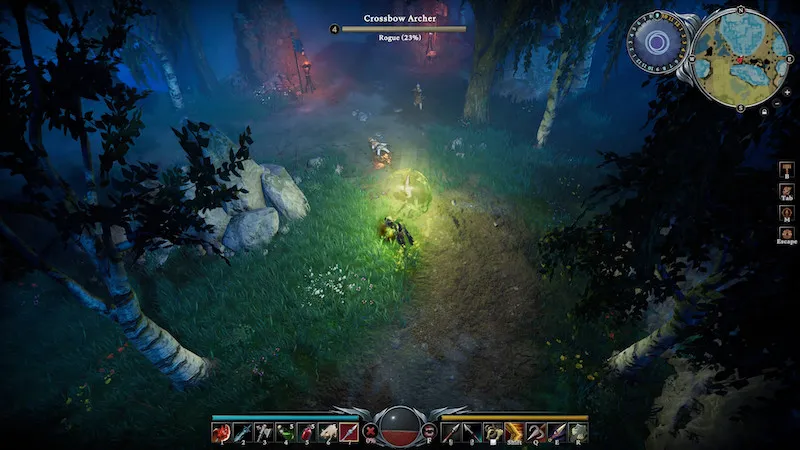 Lots of early feedback and Hype build-up created via Closed Betas..
The Stunlock team did some larger closed Beta tests near launch, with up to 3,000 players. As Bearson notes: "The Betas were pretty essential in solidifying our direction and helping us bug fix in a major way before the game was in everyone's hands… The feedback we got from the players helped us solidify our direction and find some major emergent issues that we were able to adjust quite a bit.
Even in the last seconds leading up to our Early Access launch, we were making changes, ones that I think the game might have been much worse off for if we didn't feel the urge to make those adjustments. Huge thanks to those players."
Anyhow, I know you all know this by now, but repeating: doing larger, controlled public or private demos allows you to understand what people do and don't like about the game, and address feedback before you get penalized for it at Steam launch!
Also see: fanbase, transparency, 'all the normal things'…
In addition to the above, we spotted some other things we felt additionally contributed to V Rising's smash hit nature too – as follows:
Stunlock has a heritage of successful multiplayer games – both from an expertise & built-in fanbase perspective! That shouldn't be underestimated: "We definitely worked to connect with our Battlerite and Bloodline Champions (and even our Dead Island Epidemic fans out there, we see you) and make them aware of what we're working on. Because they're such different games… we tried to be clear about that from the beginning, so that they would understand that this project is very, very different from our past endeavors."
In general, I thought Stunlock were extremely transparent with players about plans for V Rising – see this very comprehensive post-announce Q&A, for example. But Bearson does add: "Being transparent is all about communicating what you can and trying to be as honest as you can. Ironically, this means keeping things to yourself sometimes." So be.. tactically transparent?
And of course, there's all the other things you would naturally need to do: "We put a lot of work into getting our name out! Releasing trailers, reaching out to influencers, keeping an active presence on socials, and keeping active keeping players informed of our development through things like dev blogs and newsletters were essential to getting a foothold in the gaming space."
So there you go – we're not claiming everyone can replicate Stunlock's success. But at least you can better understand why V Rising appealed, and why it was primed to take off. And thanks to the devs for chatting to us about it…
[We're GameDiscoverCo, an agency based around one simple issue: how do players find, buy and enjoy your premium PC or console game? We run the newsletter you're reading, and provide consulting services for publishers, funds, and other smart game industry folks.]